Last year in Paris, nations forged a historic agreement on halting climate change. The Paris Agreement called for zero net greenhouse gas emissions by the second half of this century, and efforts to limit the global temperature increase to 1.5°C. But the agreement contained no detailed timetable or country-specific emissions goals.
This year's UN Climate Change Conference wrapped up last weekend in Marrakesh, Morocco. By the end of the summit, more than 100 countries had formally joined the Paris Agreement. Going even further, the 47 nations of the Climate Vulnerable Forum—including countries like Bangladesh, Ethiopia, and Yemen—committed to transitioning to 100 percent renewable energy between 2030 and 2050. They challenged rich countries to follow their lead.
As we did after COP21 last year, we asked some Skoll Awardees to give their perspectives on this year's UN Climate Change Conference.
Also read the Skoll perspective, from Anna Zimmermann Jin.
Gary Cohen, Health Care Without Harm
Last year in Paris, the world's governments agreed on an ambitious plan to fight climate change by shifting the world economy towards greater sustainability and equity. This year at COP22 in Marrakesh, the conversations were squarely focused on implementation: How do we mobilize the tsunami of action necessary to turn the Paris climate treaty from an ambitious plan to a reality in practice.
The health sector has a moral obligation—and a unique opportunity—to help lead this effort. Across the world, we're already seeing that happen: through Health Care Without Harm's 2020 Health Care Climate Challenge, more than 130 health care institutions representing more than 9,000 hospitals and health centers have pledged to take climate action.
There's a lot more we need to do and COP22 presented us an opportunity. Hosted by our local partner, the Mohamed VI University Hospital, we brought together health systems from across Morocco and from around the world to share strategies for climate-smart health care. We also collaborated with diverse health organizations and health ministries to advocate inside the COP for a transition to a healthy, low-carbon economy.
Forward motion in Marrakesh unfolded under the shadow of the US elections, making our task all the more urgent. In the brave new world where the ruling party of the most powerful nation contends that climate change is not real, health leaders need to break through this denial and act as messengers to the rest of society.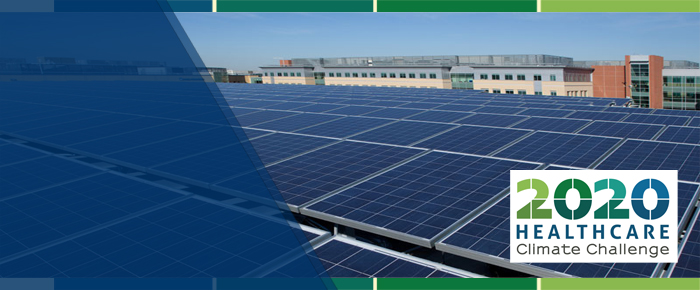 Willy Foote, Root Capital
We're now at a critical moment. After decades of hard work, collective momentum to address global climate change is now at risk of slowing due to the recent presidential election in the United States. COP21 was a big step in the right direction, but now comes the tricky part: how do we move from commitment to action?
At Root Capital, we're focused on "downscaling" both climate adaptation recommendations and the required financing for smallholder farmers. For example, we know that climate change could cut global coffee production in half, but how do we take information on global impacts and break that down into concrete actions for farmers in Indonesia or Nicaragua or Uganda, each with their own context and unique challenges? And how do farmers access right-sized capital for adaptation, rather than $10 million funds from global institutions?
The climate finance community must solve this challenge if we're to reach farmers at the foundation of global food and agricultural supply chains. This will require creative partnerships involving scientists, capital providers of different stripes, and of course farmers and the businesses that source from them. At Root Capital, we're encouraged to see increasing energy around these diverse partnerships, and look forward to playing a role in helping move the needle on this pressing issue.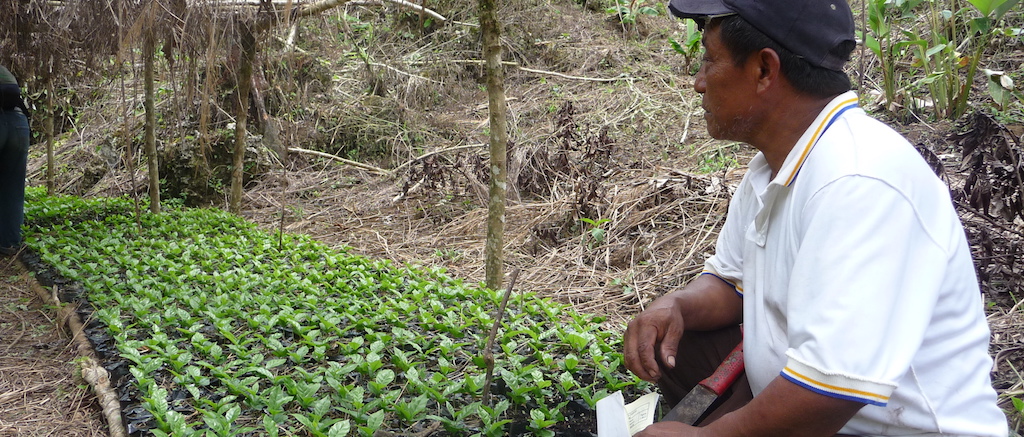 Alasdair Harris, Blue Ventures
We've a lot to be excited about. The last year has seen promising increases in investment in low-carbon technologies, and the Paris Agreement has broken all records for the speed and degree of government uptake.
Yet science forbids complacency. We're now on track for three degrees of warming—twice the aspirational target of our new climate deal—and emissions are still soaring. Carbon dioxide concentrations passed the symbolic 400ppm threshold this summer, and 2016 will once again be our warmest year yet, by far.
From the poles to the tropics, sea-level rise, coral bleaching, acidifying seas, and the other pernicious impacts of climate stress are wreaking havoc on our planet's oceans. Ecosystems are unraveling and the natural systems that sustain life as we know it are edging ever closer to breaking point. We're in uncharted territory where the future of our biosphere—and with it the livelihoods and cultures of billions of our planet's most vulnerable people—hinges on our next steps.
The Paris Agreement has thrown us a lifeline, but now the real work begins. We must work together to hold our governments to account for the commitments made in Paris. We can no longer afford to be spectators.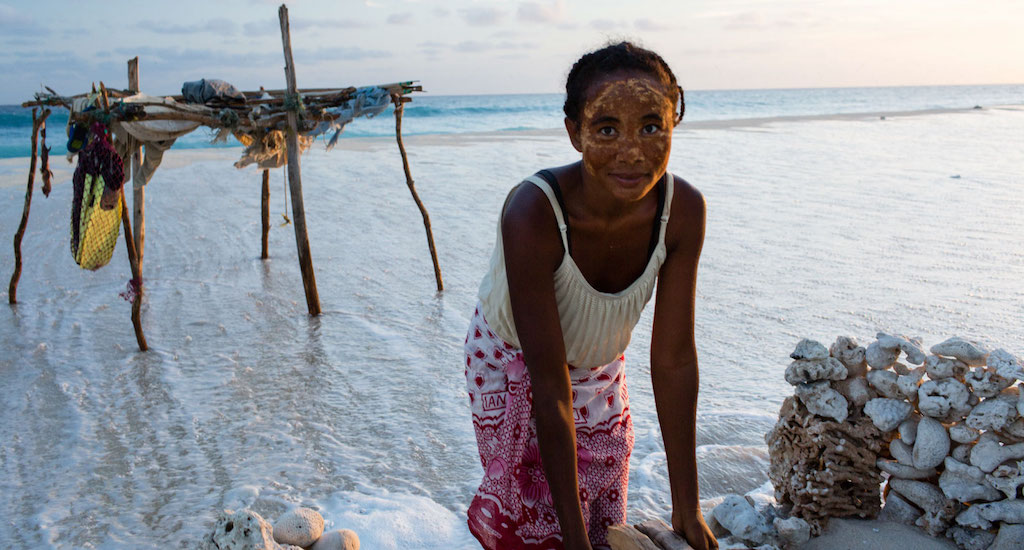 Tim Hanstad, Landesa
As the world gathered in Marrakesh for COP22, my thoughts revolved around a simple but powerful idea: That land rights for small farmers—particularly women—across the globe are central to climate change adaptation and mitigation. Poor rural women and men are among those who stand to lose the most—their land, their livelihoods—to climate change, but who also hold a key to its solution.
Then came the United States election.
The election of Donald Trump has been greeted as a direct and existential threat to the Paris Agreement forged a year ago at COP 21. President-elect Trump has recently vowed to "keep an open mind" on pulling out of the Paris Agreement. He has, however, also questioned whether climate change is real.
If a Trump administration refuses to address climate change, it would be ignoring very real threats to global security, as recognized by the US military. It would also be ignoring eight in 10 Americans who believe the US should maintain its commitment under the Paris Agreement.
Why do so many Americans support the Paris climate deal? Perhaps because climate change and its impacts are not only threatening the lives of the rural poor in the countries where Landesa works; these impacts are also found in Louisiana, where coastal areas are vanishing at the rate of a football field per hour; in Appalachia, where drought conditions and damaging wildfires have been linked to climate change; and in Texas, where a bipartisan study forecasts massive increases in heat-related deaths and coastal storm-related losses from climate change effects.
We don't know exactly how many lives will be lost, how many crops will fail, how many people will be displaced, nor how many children will go hungry around the world if we as the US turn our backs on the reality of climate change, and to the commitments we have made. We do know the costs will be extremely high: around the world and right here at home.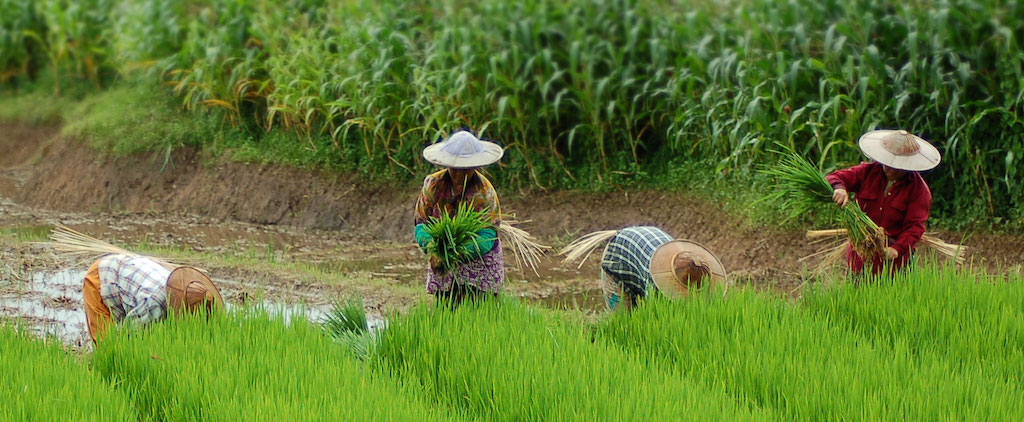 Mindy Lubber, Ceres
Despite the long shadow from the US election, the COP22 climate negotiations in Morocco, which wrapped up last weekend, were a remarkable feat of global optimism, resolve, and concrete action by countries and the business community alike.
Leading US businesses left no doubt about their commitment to the low-carbon future, issuing a public statement signed by 365 companies and investors reiterating their support for the Paris Climate Agreement and supportive low-carbon policies. The "Business Backs Low-Carbon USA" statement, signed by DuPont, General Mills, Kellogg's, Mars, and other iconic brands, was addressed to President-elect Trump and other US leaders.
Investors also showed strong resolve on the low-carbon transition, with leading institutional investors from Europe, Asia, and the US all expressing their commitment to shift more capital toward clean energy and low-carbon opportunities and away from riskier carbon-intensive holdings. They also called for stronger climate disclosure frameworks and far greater inclusion of 'climate-competent' directors on corporate boards. Read more…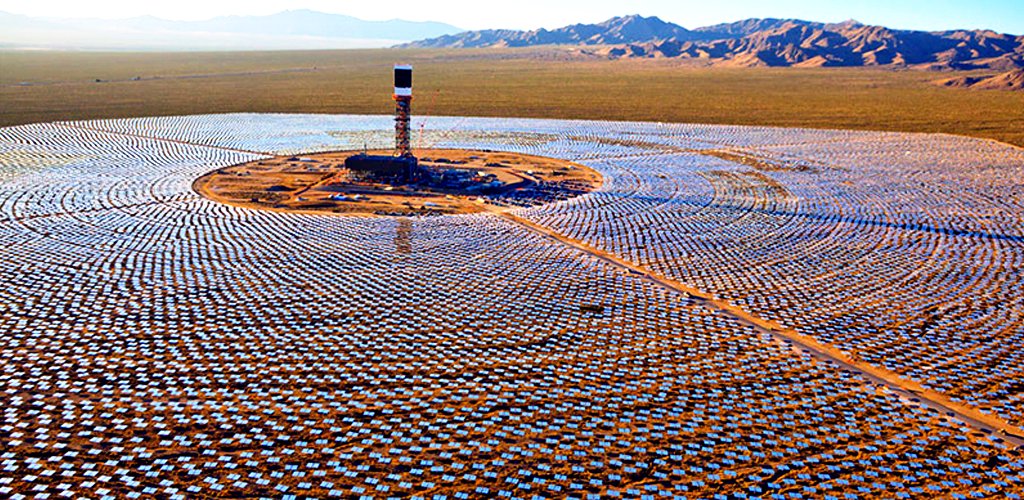 Mark Plotkin, Amazon Conservation Team
We at ACT pay attention to the momentum built between Conferences of the Parties, especially in the way that greater national commitments worldwide amplify the incentives for governments of the Amazon region to invest in forest protection, and for other nations and funders to commit supporting funds. Notably, we see this happening strongly in Colombia, which since COP21, with external backing, has begun to make progress toward its commitment to zero net deforestation in its Amazon region by 2020.
Though indigenous peoples' contributions were featured at the COP22 UNESCO pavilion, and the enormous benefits to be gained from indigenous forest management have been substantiated, there has been no meaningful progress in the incorporation of indigenous land tenure rights in national emissions reduction commitments, especially in the Amazon. For the sake of the planet, promotion of forest community land rights is a lever that must be pushed much more forcefully.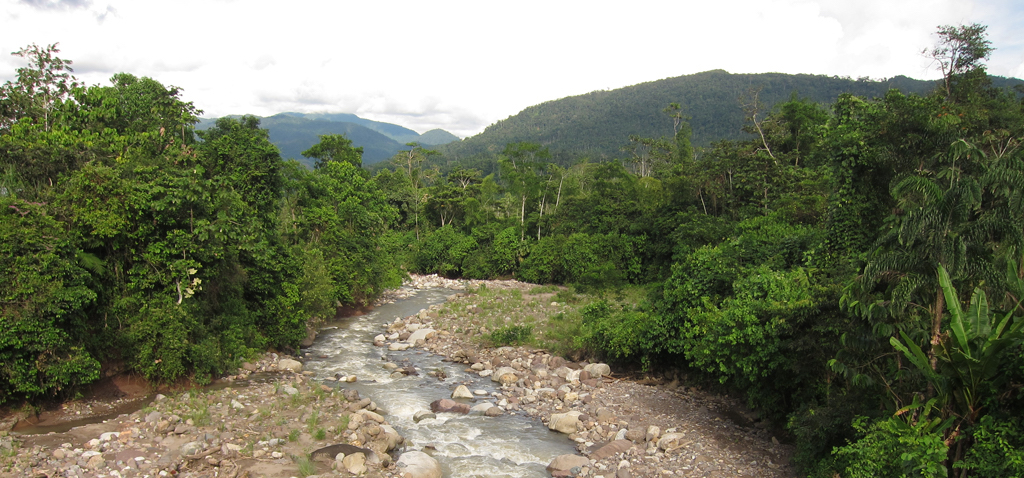 Sue Riddlestone, Bioregional
It took years to secure the 2015 Paris Climate Agreement, but at Bioregional we were delighted that most world leaders then got it so quickly agreed at a national level. This enabled it to be ratified and come into force in record time on November 4 this year.
The task for COP22 was to start to create the blueprint for delivery to enable us to stay within 2°C of global warming. The US elections diverted attention for a while, but it was heartening to see world leaders re-stating their commitment to action, with or without the USA.
The challenge for all of us now is that environmental action is considered irrelevant when people are worried about their livelihoods. The good news is, we know from our experience in helping create zero-carbon communities around the world that making progress on climate change is not a trade off with living happy, healthy, and prosperous lives. Progress to a zero-carbon economy is perhaps now an unstoppable force.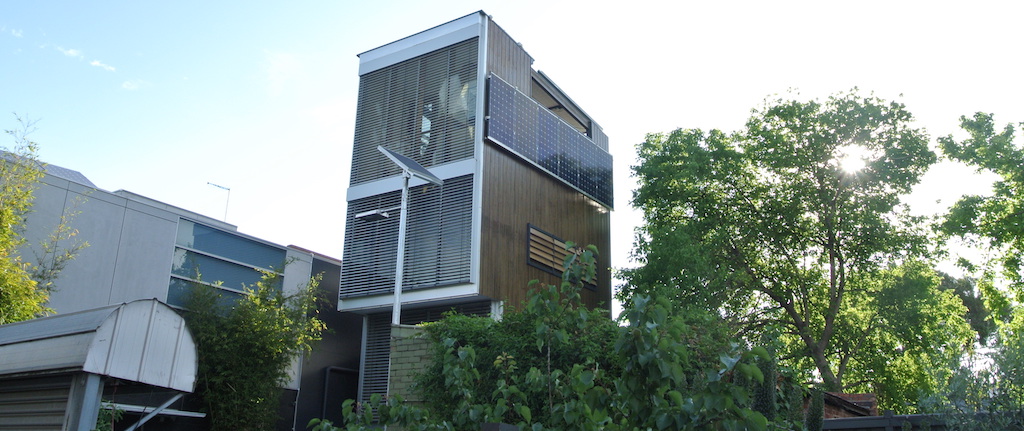 Carne Ross, Independent Diplomat
The US presidential election result loomed large at the recent UN Climate Conference in Marrakesh. But the mood quickly turned from deep concern to a spirit of solidarity and shared resolve. The Marshall Islands-led High Ambition Coalition of progressive countries, which helped secure a strong Paris Agreement, was once again at the forefront. Key Coalition countries pledged in a joint statement to intensify efforts on global climate action in cooperation with all countries, including the United States. The Coalition also met at ministerial level to strategize on how to take forward the implementation of the Paris Agreement in 2017.
While there is no getting around the fact that US withdrawal from ambitious climate action would be a major setback, there are also reasons to be hopeful. No other country has indicated that they will reverse their climate commitments and 11 countries—including four G20 economies and a permanent member of the Security Council—joined the Paris Agreement during the fortnight-long negotiations. Every country also affirmed their commitment to fully implement the Paris Agreement as part of the Marrakech Proclamation.
The US is also far ahead of many of President Obama's Clean Energy Plan emissions goals. The transition to a clean economy is well underway, and arguably irreversible. Recent global deals on international aviation emissions and phasing out HFCs (a very potent greenhouse gas) have generated positive momentum and are in the commercial interest of the US.
There must be no going backwards on the full implementation of the Paris Agreement and the 1.5°C temperature goal. The very survival of the Marshall Islands and other climate-vulnerable countries depends on it. Either way, in these uncertain times, the High Ambition Coalition is more important than ever before.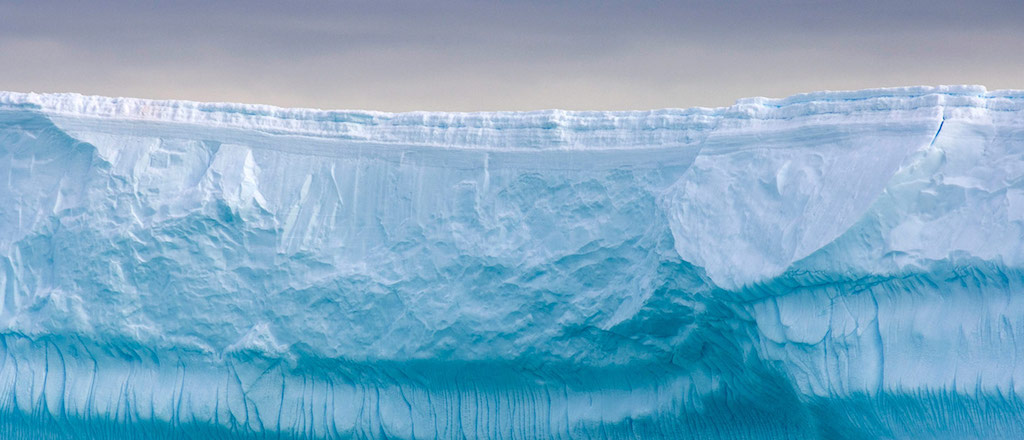 Anna Zimmermann Jin, Skoll Foundation
With 2016 on track to be the hottest year on record and temperatures 20°C higher than expected in the Arctic this month, addressing climate change though a coordinated, multi-sector approach is becoming increasingly urgent.
Last year's Paris Agreement was a historic milestone in the climate movement, with a global consensus reached around targets to limit global temperature increase to well below 2°C, reach zero net greenhouse gas emissions in the second half of the century, and re-visit and strengthen the national climate plans (NDCs) of participating countries every five years. The Paris Agreement also entered into force at unprecedented speed, less than a year after its adoption at COP21, compared to eight years for the Kyoto Protocol.
This month's COP22 talks in Marrakesh demonstrated a continued spirit of global unity to tackle climate change, despite the results of the US election. More than 190 nations reaffirmed their support for the Paris Agreement by issuing the Marrakech Action Proclamation, and an additional 11 countries ratified the Paris Agreement during the talks, bringing the total to 111 countries. The private sector sent a strong signal in support of the agreement as well, issuing a public statement addressed to President-elect Trump and US leaders and signed by 365 companies and investors.
While much of the COP22 negotiations focused on the nuts and bolts of implementing the Paris Agreement, several key accomplishments emerged from Marrakesh, highlighting the efforts of both national governments and non-governmental stakeholders. The Climate Vulnerable Forum, a coalition of 47 countries most vulnerable to the impacts of climate change, including Afghanistan, Bangladesh, and the Marshall Islands, pledged to use 100% renewable energy by 2050 and pushed wealthier countries to do the same. Countries including Germany, Canada, Mexico and the US presented their 2050 mitigation goals, and the 2050 Platform was launched to help additional countries, states, cities, and businesses develop ambitious long-term decarbonization plans. Nine international institutions and 33 developed and developing countries launched the NDC Partnership, a new effort to help countries achieve their national climate commitments and ensure that financial and technical assistance is delivered as efficiently as possible.
The progress made at COP22 and over the last year is laudable, but insufficient. A recent UNEP report found that all Paris pledges, if fully implemented, would still result in a 2.9-3.4°C rise in global temperature by the end of the century. Non-state actors, like cities, businesses, and social entrepreneurs, will play a critical role in reducing the gap between global aspirations and current trends. The Skoll Foundation is proud to support social entrepreneurs promoting a range of climate solutions. From mobilizing the private sector to responsibly manage energy use in their supply chains to arresting tropical deforestation and promoting sustainable land management by indigenous communities to building resilience among smallholder farmers and coastal communities, our Awardees are driving progress on climate change mitigation and adaptation around the globe.