It was nearly noon on an early December day when the shooting started. The small indigenous community near Lake Sebu in the Philippines had again come under attack. "The soldiers came and blackened the hills," said a villager who had been drying freshly harvested corn in the small central plaza.
The Lumad people are the largest indigenous group in the country and aggressive mining and agribusiness interests, supported by the government of Rodrigo Duterte, have systematically harassed, vilified, and killed those brave enough to protect their land, rich with minerals and fertile soil. Soldiers that day left eight dead and five maimed, including an eight-year-old child. At least 200 villagers fled.
It has never been deadlier to stand up against corporations and complicit governments seizing land and destroying the environment, says Global Witness, the watchdog NGO that exposes the economic networks behind conflict, corruption, and environmental abuse. Their annual report that tallies the death toll for land defenders came out today and it's grim. We caught up recently with Ben Leather of Global Witness to get some context on the report. He says brazen land grabs by agribusiness interests triggered more than one massacre in 2017. He also mapped out the systemic steps necessary to begin to turn the tide towards justice.
Zach Slobig: When someone asks what's an "environment defender," what do you tell them?
Ben Leather: We follow the UN's definition which is broad: anybody who uses peaceful means to defend their land rights or the environment. Some of these people are lawyers, some work for NGOs, some are journalists, but the vast majority of people that we work with are simply members of communities that are having their land rights or environment threatened, usually by big business projects, and they've decided to take a stand.
Zach: At risk of life and limb in some cases.
Ben: Absolutely. A lot of the people on this sort of final environmental frontier who are taking on these big business projects are already marginalized communities, like indigenous communities, rural communities, communities living in forests or on mountains, so they're often isolated and a long way from help.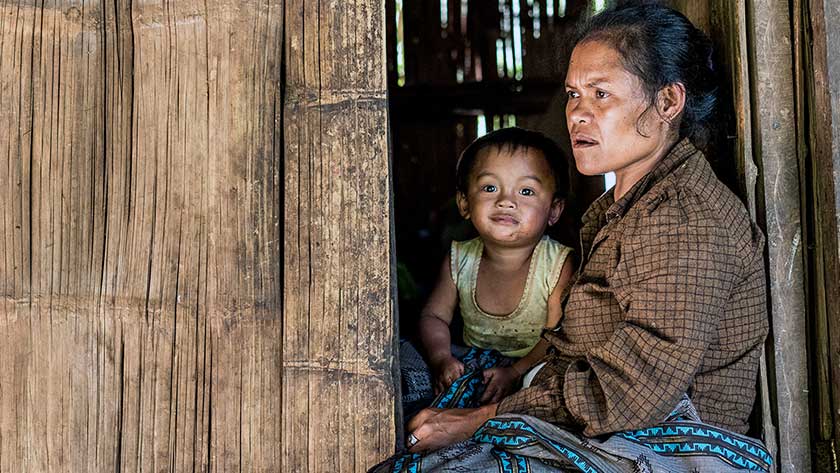 Zach: Your report shows the ascendance of agribusiness as the leading industry for this particular sort of violence. For several years it's been mining. Is it too early to make much of that or is there something notable going on?
Ben: We've seen a gradual increase in the killings associated with the agri-business sector. It's notable. I think this is the sharp end of an industry which is in need of vast amounts of land. When those communities affected take a stand, they're facing grave consequences.
Zach: The report shows that two of the most egregious cases last year were these massacres in Brazil and the Philippines involving land grabs around agribusiness.
Ben: That's right. yes. Within agribusiness and the sectors that come up repeatedly, palm oil is definitely one of them. Large-scale fruit plantations is another, and then in the Philippines, there's that egregious case around coffee. So, we want to target not only the companies but the people investing in these companies.
If you're an investor putting your money into the agribusiness sector, then you need to be doing due diligence on whether lawyers, communities, and civil society have the conditions in which they can speak out freely without facing these threats.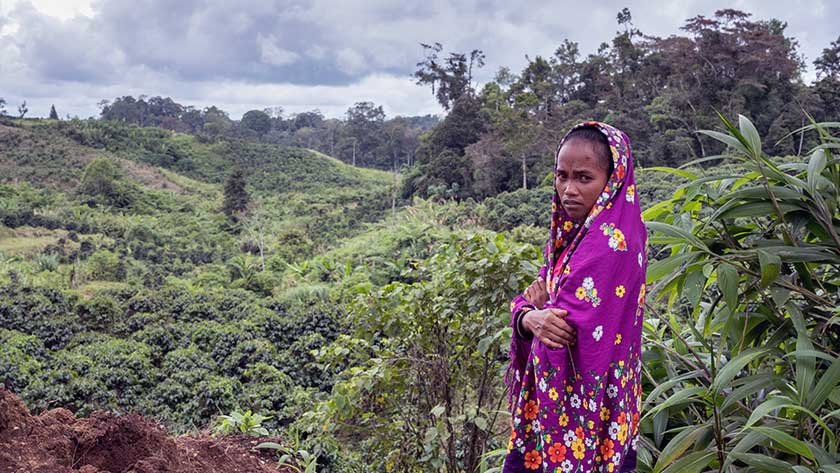 Zach: In the last several years of your report, Nicaragua has been a real hotspot. Obviously, there's a situation unfolding there now that's only destabilizing things. Can you unpack what makes Nicaragua so dangerous for environmental defenders?
Ben: You see similar trends across Central America. Honduras, Guatemala, and Nicaragua are clearly three of the countries where land and environmental defenders face the greatest risk. This year and last year, Nicaragua was the worst country per capita. Honduras over the last 10 years would be the worst per capita. If you look at the state of murders of indigenous leaders in Guatemala this year, it's disturbing.
The governments of those countries are very different in their political leanings. Governments of all stripes are prioritizing business over the rights of local communities and particularly indigenous communities. Indigenous communities are seeing the entry of big business on their lands without their consent, and when they take a stand, they're being killed with impunity, which shows that all those governments are complicit.
Zach: The massacres you've pinpointed in the report brings to mind some of those notable cases in the mid-90s in Mexico, like Aguas Blancas. We're talking about a single year, and it's hard to extrapolate, but what's happening with this increase in what you consider massacres?
Ben: I think perpetrators feel emboldened. If globally governments are failing to take a stand and those responsible for murders in previous years haven't been held to account or prosecuted, then the message is that you can kill those standing in the way of big business without consequence. It sends a brutal message to other communities: this will be the consequence if you protect your land or the environment.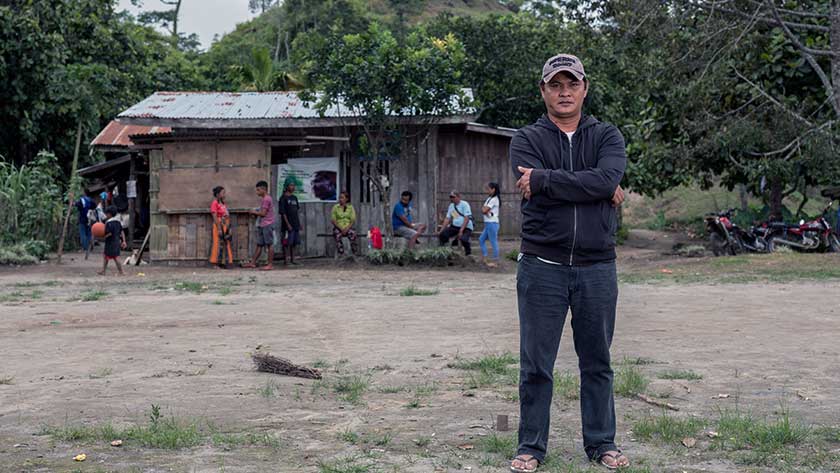 Zach: So what are some of the root causes that can be addressed and the different levers that can be pulled to start working on a better system?
Ben: There are four principal players with the power to change the situation. The first are the governments. It's their responsibility under international law to protect their citizens and particularly their defenders. Secondly are the companies imposing these projects upon communities without their consent. The third ones are the investors who back those projects. Fourth are the governments of other countries who push trade deals in places where defenders are at risk without taking the responsibility to ensure that those deals don't have a negative impact on local communities.
Look at the U.S. or the EU, who purport to stand for human rights and at the same time brazenly push for trade deals and the entry of their companies into places where there are no guarantees of communities' rights.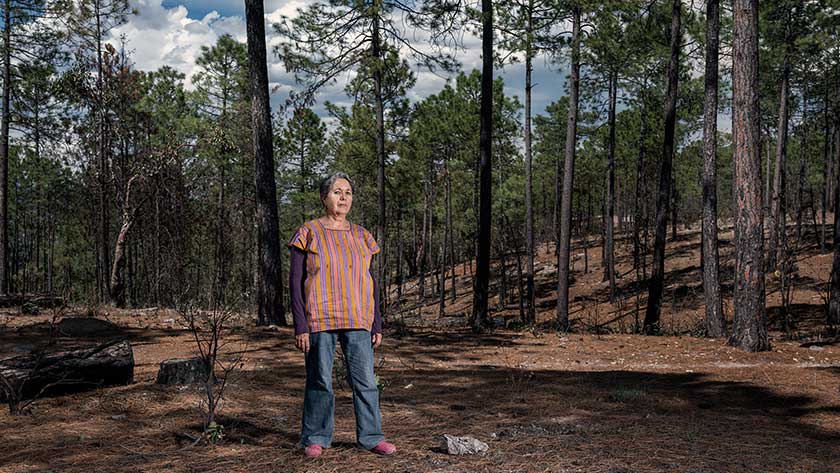 Zach: As grim as all of this is, where are you seeing signs of progress and signals of hope? Are you able to single out good actors in the way that you can single out bad actors? Is there any payoff there?
Ben: There's undoubtedly been a huge increase in awareness of this issue. That's obviously positive, but it needs to translate into action. We can see some governments have made progress on paper with laws and policies for the protection of human rights defenders. The problem is they're not being properly implemented.
There are governments like Canada and the UK, who in the last couple of years have put in place policies for the protection of human rights defenders, which should be implemented by their embassies in places like Mexico, the Philippines, and Colombia, where defenders are at risk.
The private sector is where there's been least progress because they so often don't even have the policies in place. That's where we really need to see change, particularly in the agribusiness sector and mining. We need them to stand up and say that they are concerned and committed to tackling it. That's a necessary first step for change.
Download the full report in English, Spanish, or Portuguese.
All photos: Thom Pierce | Guardian | Global Witness | UN Environment