September 2018.  It's been a momentous month. A massive hurricane stormed across the Atlantic Ocean. A super typhoon simultaneously traversed the Pacific. Both wreaked havoc—displacing more than a million people and destroying lives as they slammed into land in the U.S., the Philippines and China. Meanwhile, deep flood waters finally receded in Southern India leaving another a million people displaced in their wake. Wildfires continued to burn up and down the state of California and across the West, scarring land and communities alike.
As scientists have predicted for decades, climate change is beginning to rear its ugly head almost everywhere, at almost every turn, almost every day, impacting human health, the economy and the very fabric of our societies.
With this backdrop of growing planetary havoc, the UN Secretary General took the stage in New York this month to warn that climate change poses an existential threat to humanity and that we risk passing a "point of no return."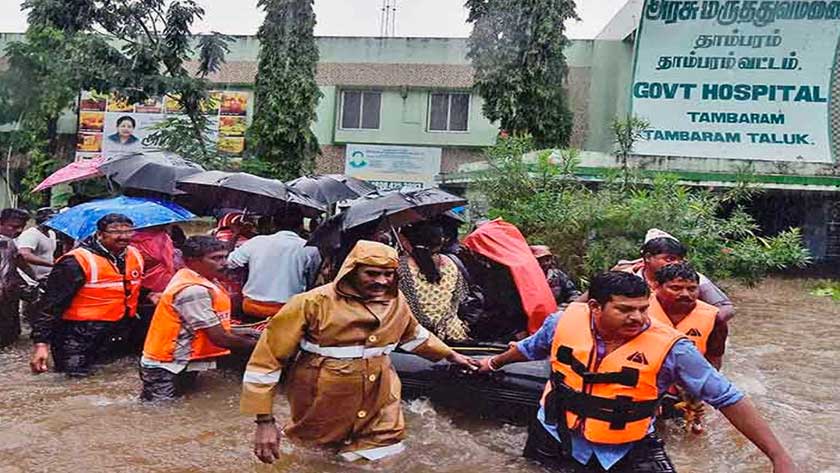 Also in September, in a valiant attempt to catalyze a series of accelerated actions to combat climate change, more than 4,000 delegates from around the world—mayors, governors, business leaders and activists—convened in San Francisco for the Global Climate Action Summit. The stakes for the health of people and the planet have never been higher.
"Never before in human history have we been so forewarned of a doomed destiny," remarked Dr. K. Srinath Reddy, President of the Public Health Foundation of India in a keynote speech at the Global Climate and Health Forum, a Summit affiliated event.  "But never before in human history have we been so forearmed with the knowledge and tools to alter the course of that destiny."
Convened by Governor Jerry Brown and a prestigious group of fellow travelers, the Summit sought to mobilize the knowledge and the tools, along with people from all walks of life who wield them, in order to scale-up action to move away from society's dependence on fossil fuels and transition to clean, renewable, healthy energy.
California led the way at the Summit, with the Governor signing new legislation mandating 100 percent renewable electricity. In tacit response to protestors outside the event demanding an end to oil and gas development in the state, the Governor issued an executive order setting the course for a carbon neutral California by 2045.
Other governments, companies, and organizations also made major climate commitments showing the broad global coalition emerging to combat climate change. One sign this grand coalition is beginning to take shape was the prominence of the health sector at the Global Climate Action Summit.
Extreme heat, air pollution generated by fossil fuel combustion, the migration of vector-borne diseases, and increasingly severe droughts, storms, floods, and fires all combine to make climate change the greatest health threat of the century. Doctors, nurses, hospitals, health systems, ministers of health are all increasingly concerned about the health impacts of climate change. It threatens to undo decades of health and development gains. Yet health has not been a focus of those addressing climate, nor has climate garnered sufficient attention from those whose primary focus is health.
It was a watershed moment when the themes of "health action for climate" and "climate action for health," shone through on both the Summit's main stage and in events whirling around it. Health was in the house like it never had been before at an international climate conference.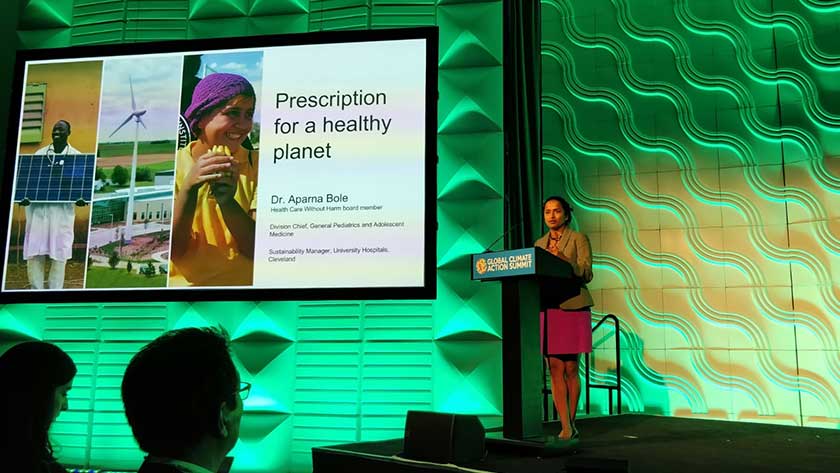 More than 50 health organizations representing more than 5 million health professionals and thousands of hospitals from more than 120 countries endorsed a call "for strong, coordinated, and urgent collective action to protect our health and that of future generations" from climate change.
The commitments announced at Summit included efforts by hospitals, doctors, nurses and health professionals to take meaningful action to protect public health from climate change. Among these were more than 178 health care institutions representing 17,000 hospitals and health centers in 26 countries that are part of a Health Care Without Harm initiative—the Health Care Climate Challenge. These health organizations are committing to reduce their carbon emissions by more than 16 million metric tons a year—the equivalent of shutting down four coal-fired power plants.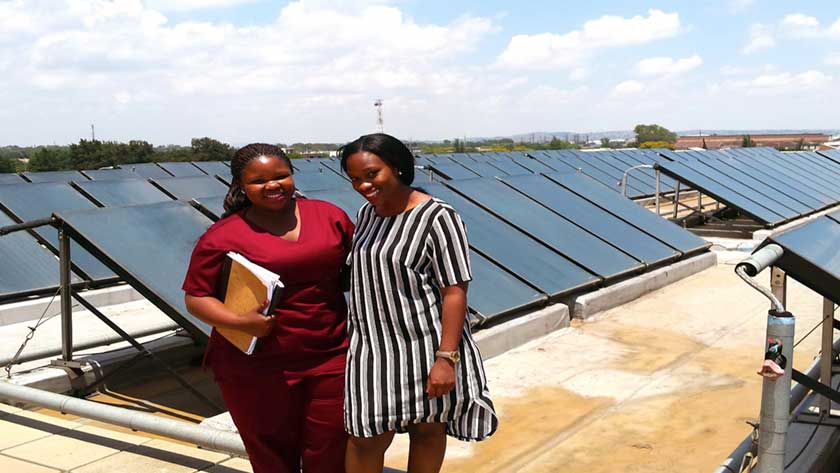 More than 1,200 of these hospitals in both developed and developing countries, including Kaiser Permanente a major sponsor of the global Summit, have also committed to a "prescription for a healthy planet" by using only 100 percent renewable electricity to power health. And 24 major health organizations across the United States have joined the We Are Still In (WASI) coalition, adding a health voice to the message that the United States is still committed to the Paris Agreement.
There's a growing movement in the health sector to take responsibility for its own contribution to the problem, to protect people's health from climate's worst impacts, and to become a voice for change.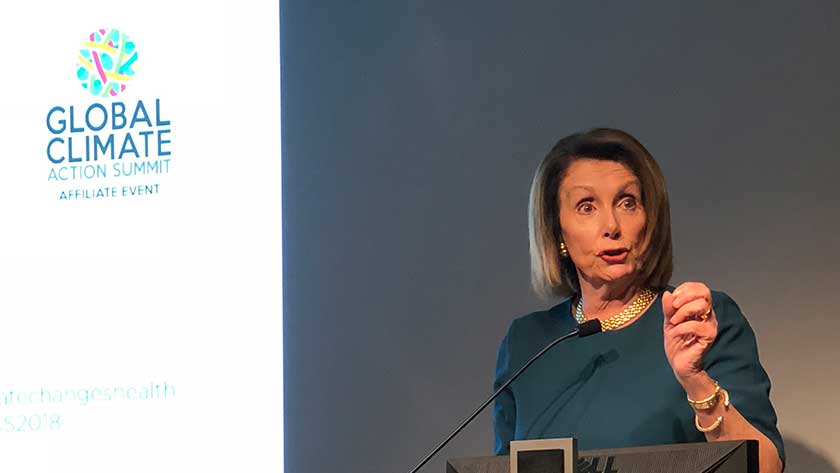 At the same time, our collective perception of the solutions we need to implement is evolving from seeing renewable energy, zero emission vehicles, or sustainable agriculture as purely environmental initiatives to an understanding that these measures are fundamental to protecting people's and the planet's health.
"Every breath matters and we all have an inalienable right to life on a healthy planet," Christiana Figueres, former head of the UN climate negotiations, told participants at the Global Climate and Health Forum. "It's absolutely critical that the health sector's voice and perspective on climate action are heard loud and clear by the public and at all levels of government."
Josh Karliner is International Director for Program and Strategy at Health Care Without Harm