Stories of Change, a decade-long initiative of the Sundance Institute and the Skoll Foundation, marries the power of storytelling with the impact of social entrepreneurship. This initiative connects and engages independent storytellers with renowned social entrepreneurs, cultivates story skills and networks among these communities, and supports the creation of compelling narratives about solutions to urgent social issues.
Along the way, Stories of Change has built a community of filmmakers, distributors, funders, and partners interested in leveraging film to drive positive social change. Over the last 10 years, Stories of Change has supported 83 Skoll entrepreneurs, 77 artists (including documentary, feature, and multimedia storytellers), 23 documentary films, three virtual reality projects, two episodic storytelling projects, and 32 gatherings of social entrepreneurs and storytellers. This initiative has become widely known in the independent film world as a critical intersection of storytelling and social change.
We recently sat down with Sandy Herz, Skoll Foundation's Director of Global Partnerships, to hear more about the evolution of this collaboration with the Sundance Institute, now celebrating its tenth year, and what she sees on the horizon.
Zachary Slobig: So back in 2005 you convinced Sundance to host a pilot workshop at the Sundance Resort where filmmakers paired up with social entrepreneurs to see what would happen when they creatively collaborated. Back things up and tell us how that idea came about.
Sandy Herz: Given their common values and deep belief in the power of storytelling, I think Jeff and Robert Redford saw in each other a shared spirit, a yearning to create positive social change through independent film, and Jeff definitely recognized the transformative potential of bringing master storytellers together with social entrepreneurs. Sundance selected the filmmakers. We selected the social entrepreneurs. These were people we thought would be interested in this experiment and interested in learning from each other. Both of the directors of Born Into Brothels came, as well as the producer of Maria Full of Grace, and the director of The Laramie Project.
The filmmakers showed their films and the social entrepreneurs talked about who they are and what they did—folks like Ann Cotton, Victoria Hale, Martin Burt, and Amitabha Sadangi. It was an absolute love fest. The social entrepreneurs said 'oh my god, if I could tell stories the way that you do!' The filmmakers said 'are you kidding me? I make movies, but you're changing the world. I want to be like you.' There were tears and life changing moments, all just from that exchange. So we realize we've really got something here.
Zach: And the Sundance partnership was officially launched in 2008 with an RFP for filmmakers. What was the response?
Sandy: We ended up with 330 applications, all for feature-length documentaries. We were hoping for maybe 100, and we were blown away by the extent of interest and the quality of the proposals.
Zach: Describe for me how the partnership has evolved in the ten years since.
Sandy: The first five years were spent primarily on convenings and grants—cross-pollination between filmmakers and social entrepreneurs, and then money to help seed some projects. At the end of that time, we had a strong portfolio of film projects, and even an Academy Award nomination, but we also realized that a lot of ideas for new projects, some smaller, some bigger, were emerging out of the intersection of filmmakers and social entrepreneurs. So we created the Stories of Change Impact Fund. Instead of doing an RFP for major film projects, we made small grants on an ongoing basis to compelling projects emerging out of this cross-pollination between filmmakers and social entrepreneurs.
Zach: And all are documentary projects?
Sandy: Originally, all doc, but three years ago we decided not to limit ourselves. We want to consider all the tools in the storytelling toolbox, whatever is appropriate to the situation, and sometimes you can get that intimacy through a scripted narrative. Collisions has been the biggest success outside of a traditional documentary approach—it's a virtual reality documentary.
Zach: And it won an Emmy. So tell me more about how the projects come to be, and how they end up at the Stories of Change lab. What's the selection process?
Sandy: Every year, we seed conversations between filmmakers and social entrepreneurs at the Skoll World Forum where we hold storytelling workshops and cultivate side meetings. Sometimes out of that comes an interest on the part of a filmmaker who says, 'I'd love to tell that story.' That then starts a deeper conversation about how the project might look, and what the expectations on both sides may be.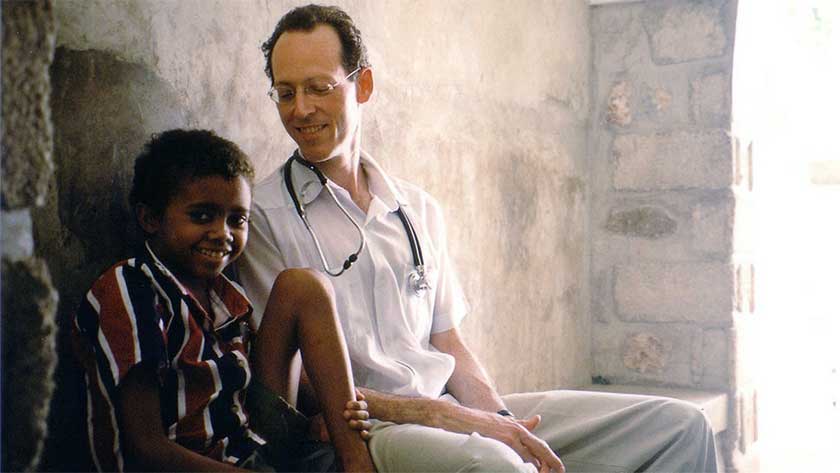 Typically a small grant of $20,000 is made to a set of projects that either came in through an RFP or from those conversations. Of those, we pick four that we bring to a week-long lab at the Sundance Resort where they can focus on learning about effective collaboration, developing a common vocabulary and sense of trust, and begin the process of defining their plans.
The social entrepreneur has to let the artist be the artist, and allow them to have the vision to know where the story is, even if it's not necessarily where the social entrepreneur wishes the story was. The artist has to let the social entrepreneur have enough influence and visibility and engagement that ultimately they'll be able to create the impact in the world they both seek.
Zach: How do you measure the impact of this kind of storytelling?
Sandy: Think of a funnel with three phases: the wide end is trying to reach broad audiences—that's all about awareness. For that I measure the number of people reached, the quality of the story, cost per person reached with that story. But are they the right people? Is it the right story?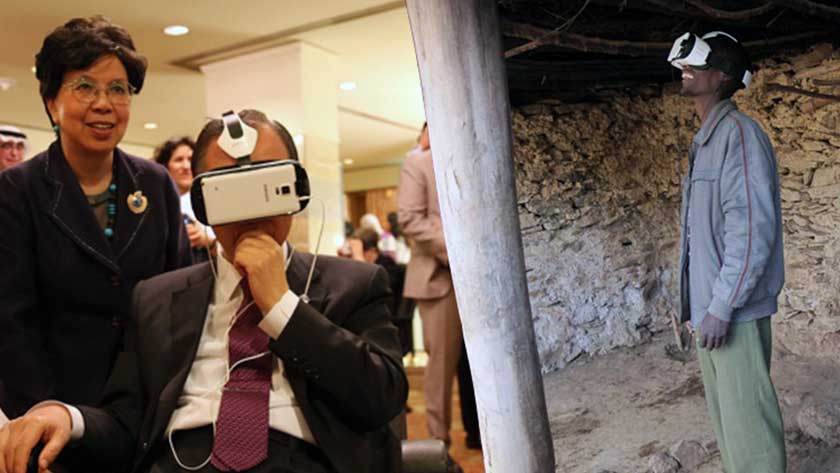 The middle of the funnel is more about targeted engagement. That's where a lot of these projects sit, where they have a particular agenda, a particular audience, and specific goals. So, you look to see how those needles moved.
At the narrow end of the funnel is impact. Did something materially change? Collisions ended up being in a tremendous number of backrooms in the nuclear conversation of the last 24 months. A number of people at the UN viewed it before it passed its first resolution against nuclear proliferation. Or think about the Minister of Health in Rwanda seeing Open Heart and committing to eradicating rheumatic heart disease. That is beautifully measurable and concrete. Most things in life aren't that concrete.
Zach: So, from where you sit, in these very interesting times, what's the future of storytelling look like?
Sandy: What's become clear to me is that people who have negative stories to tell—who are motivated by tearing things down—have figured out how to harness storytelling pretty effectively, and people are ripe to hear it and internalize it. We've got some catching up to do.
The theory I use to make myself feel better about what's happening in the world is that societies develop probably somewhat like children do. New abilities and new capabilities arise, and they can't just smoothly evolve from what they were before into this new integrated person. They have to kind of fall apart a little bit first and then come back together with the new abilities at their center. We're falling apart a bit now, and we need some help to see how we will come back together.
Storytelling is really important to paint a picture of how we can all come back together into this sort of next version of society. I love how Samantha Wright at Exposure Labs says that too much of social change work is couched as cleaning up the mess from somebody else's party, when what we really should be explaining is how we're going to throw a better party. Storytelling is critical to helping people believe in and get excited about that party.