More than 1,000 social change agents converged on Oxford, England, to explore fierce compassion as a driver of social progress at the 2016 Skoll World Forum. Here are some highlights from a week filled with debate, discussion, and networking—all with the aim of accelerating entrepreneurial solutions to the world's most pressing problems.
Video Highlights
Photo Highlights
DAY 1
Al Gore: Climate and Compassion
Al Gore explains why he's more hopeful than ever before about the world's commitment to tackling climate change. And we all can play a part.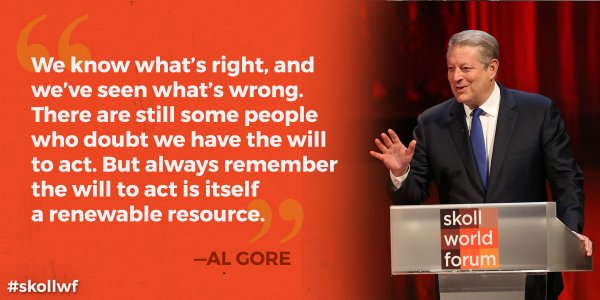 Mary Robinson's Call for Climate Justice
Mary Robinson implored us to be fierce in our transition to zero carbon and to be compassionate by ensuring every step in that transition is guided by human rights and gender equality. "We must reach those furthest behind first."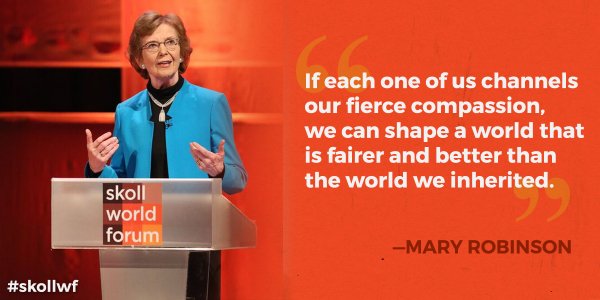 Malek Jandali Performs "Echoes from Ugarit"
Syrian-American composer and pianist Malek Jandali performs the title composition from his 2009 album Echoes from Ugarit at the opening plenary.
Michael Porter: Why Measuring Social Progress Matters
"We haven't had a systematic framework for actually measuring how well we're doing in a holistic way across the social sector," said Michael Porter of Harvard Business School at a panel discussion called "Getting Beyond Business as Usual: Paving the Way for Social Progress." Listen to Porter explain why he and the Social Progress Imperative are passionate about measuring social progress.
"We have a system in the US that treats you better if you're rich and guilty than if you're poor and innocent." Bryan Stevenson, who fights for racial justice and reform of the US criminal justice system, shared his belief that each person is better than the worst thing they've done. He urged us to "keep beating the drum for justice."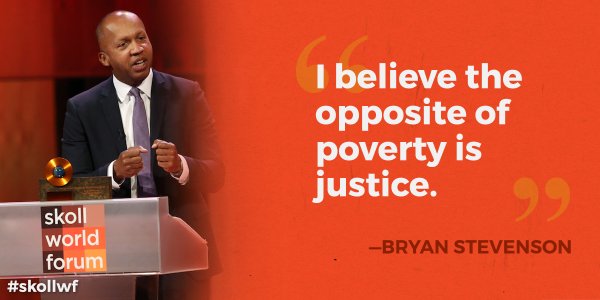 "At Living Goods we have found a way to empower my heroes—community health workers—to make a difference and make a living." Chuck Slaughter highlighted the power of Living Goods' model to reduce child deaths—a model now ready to spread like a "virtuous contagion."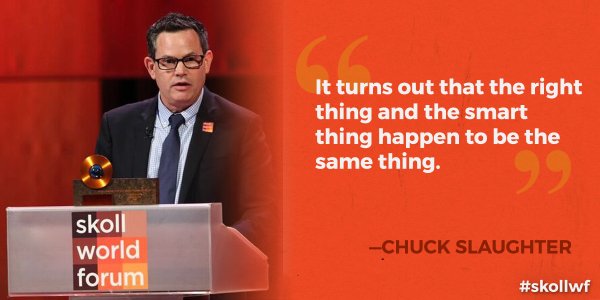 Mallika Dutt and Sonali Khan: Breakthrough
Breakthrough works to change gender norms and build a culture where "values of dignity, equality, and indeed, fierce compassion, are the norms in the smallest of spaces." "Where, after all, do universal human rights begin?" asked Mallika Dutt and Sonali Khan. They reminded us that rights begin close to home: in schools, factories, farms, and offices. "Unless these rights have meaning there, they have little meaning anywhere."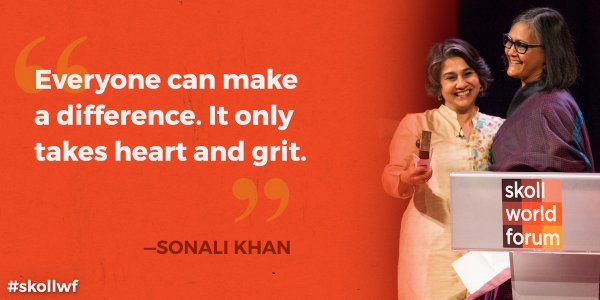 Oren Yakobovich: Videre
Oren Yakobovich explained his decision to equip activists in some of the most vulnerable communities with the tools—cameras and communications equipment—to challenge injustice. "We give them the ability to document their reality and we fight so that their voices will be heard. We are creating the change and we won't let go until we see it happen."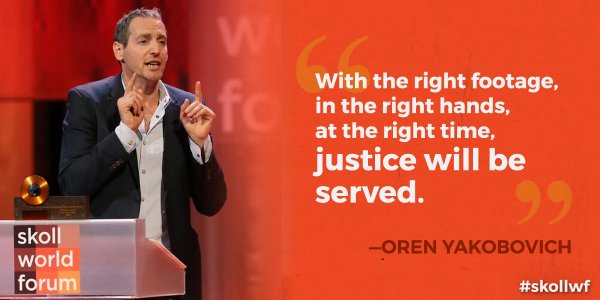 In a vivid example of the power of Namati's grassroots legal work, advocates in Sierra Leone stood for families in a long legal battle to regain land that had been stolen from them. Vivek Maru shared that, just last month, the court finally ruled in their favor. "One of the women said, 'We now know the law is for us.' That's the transformation we're aiming for. Let the law be for all of us."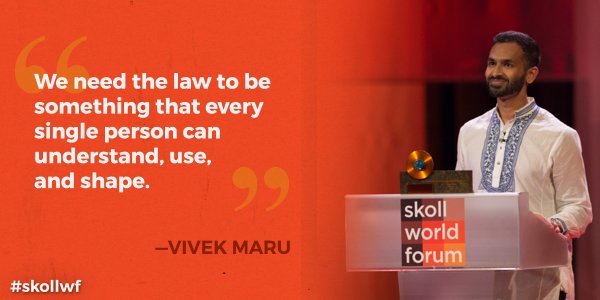 Juanes Performs "La Camisa Negra"
Juanes, Colombian superstar and founder of Fundación Mi Sangre, performs his hit song "La Camisa Negra" at the Skoll Awards ceremony.
DAY 3
"Coming up with this idea wasn't hard because I was living it. I had friends with bruises on their faces because of fighting child marriage." Artist and activist Sonita Alizadeh, who was forced to flee her home country because of war and nearly sold into child marriage, shared why she uses rap to tell her story—the story of so many girls around the world.
Alexander Betts: Change How We Think About Refugees
Alexander Betts explained that the tragedy and chaos we've seen across Europe over the past year is not inevitable—these are avoidable problems of our own making. "These problems stem from the false belief that refugees are a burden, not a potential resource." The greater the economic opportunity and freedom for refugees, the better they can help themselves and the host community.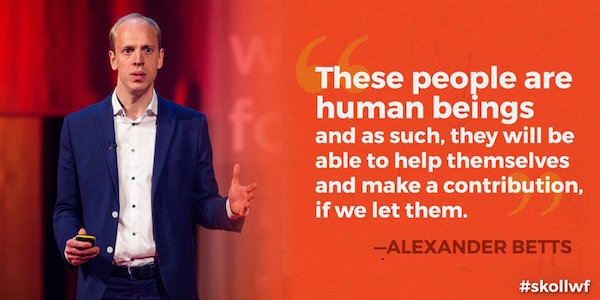 Darren Walker: Challenging Inequality
A panel discussion on challenging global wealth inequality highlighted changing ideas about development—moving away from investment in intermediaries and recognizing the need to support local capacity.
Skoll World Forum 2017: April 5-7
Thanks to everyone who contributed to this year's Skoll World Forum in Oxford and beyond. Tune in April 5-7, 2017 for next year's Skoll World Forum, where we will once again bring together creative and ambitious leaders, thinkers, artists, and innovators who inspire and challenge each of us to find and advance entrepreneurial approaches to global challenges.