As we look forward to next month's Skoll World Forum, the Skoll Foundation and the Mastercard Foundation are proud to introduce our 2018 Emerging Leaders.
Launched in 2013, the Emerging Leaders Initiative brings together the next generation of social entrepreneurs from around the world. Selected and supported through a partnership by the Skoll Foundation and the Mastercard Foundation, these leaders represent the great potential and passion of social entrepreneurship's future leaders. This year's cohort includes a leader from Senegal who combines hip-hop and activism; a doctor from Zimbabwe using evidence to scale social innovation; and the founder of a Kenyan social enterprise that bridges the gap between tea farmers and factories.
Cohorts are selected from those already demonstrating leadership qualities and making significant efforts to bring social change in their communities. Over the course of a week, this program will hone their leadership skills, amplify their stories, and develop relationships that extend well beyond the Forum. After the program, the leaders will join the greater alumni community in creating an even greater impact on the communities they serve and helping drive large-scale change. Being part of this community will enable the leaders to stay connected, receive ongoing support, and be linked to opportunities across the broader social entrepreneurship ecosystem.
Past participants of the program have gone on to do some amazing things including publishing a book on the power of the network; starting an African business venture non-profit; speaking on a panel with President Obama, and winning awards such as the US National Service Advocate of the Year.
While young people are increasingly at the forefront of leading change in their communities, they are often excluded from conversations and decision-making on the world's most pressing problems. As recognized by this year's Forum theme, "The Power of Proximity," it is those closest to problems that often have the best solutions. It is essential that the social entrepreneurship community provide more opportunities for emerging leaders to share their voices among global policy shapers and thought leaders. The Emerging Leaders Initiative is one opportunity to address this gap and integrate the next generation into global conversations while equipping them with the resources needed to succeed.
Please get to know our 2018 leaders and their inspiring work.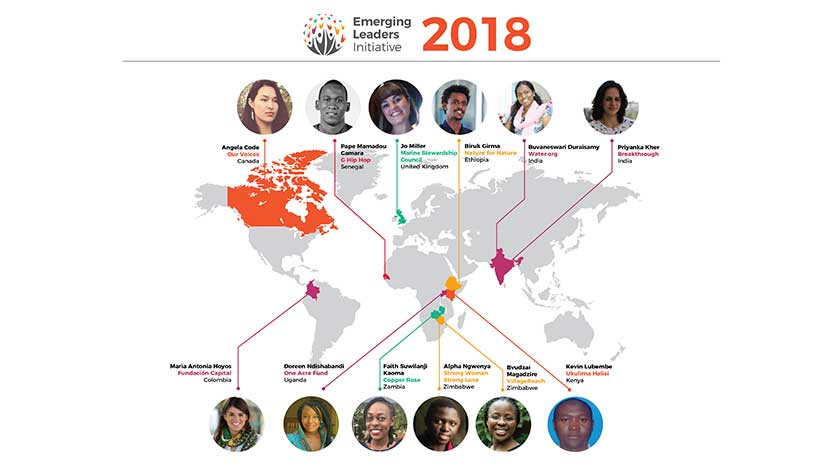 2018 Emerging Leaders: